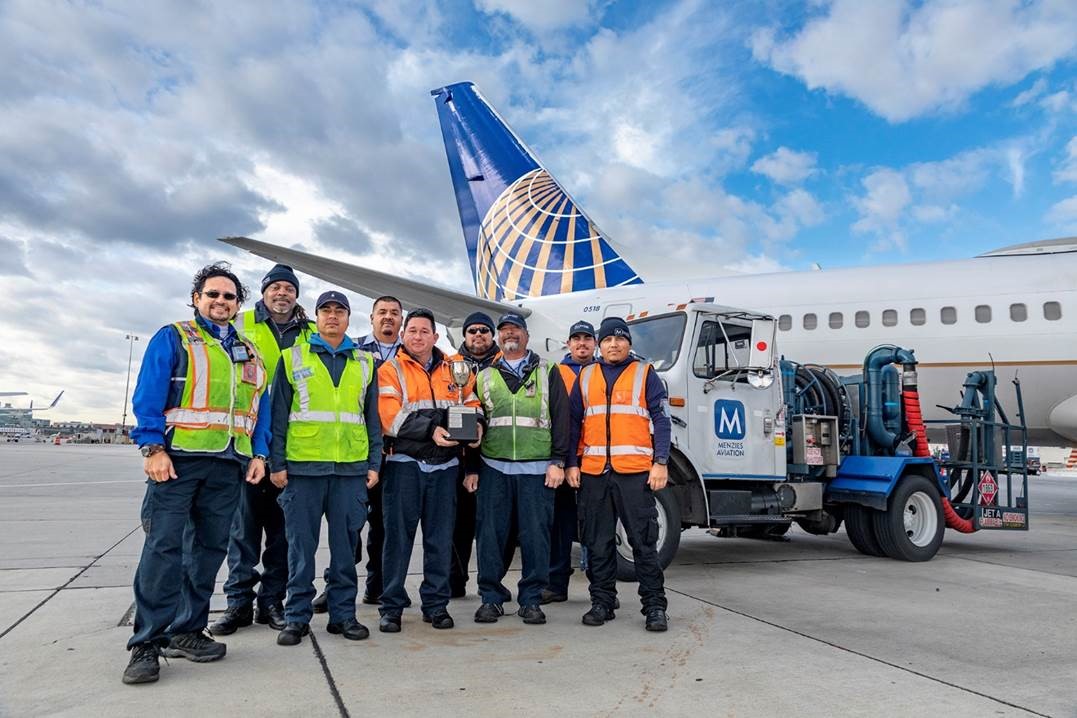 Third United win for LAX Fuels team
19/07/19
The Into-Plane Fuelling (ITP) team at Los Angeles International Airport (LAX) has won United's Hub Business Partner Award for the third consecutive quarter.
The prestigious award recognises the airline's top performing business partners at its hubs across the United States, and awards teams in three categories: Cabin Appearance, ITP Fuelling and Wheelchair. The winners are selected by taking into account measures including reliability, quality control and aircraft damage.
The LAX team will celebrate with a local recognition event run by United, and United-branded merchandise for each employee.
Jon Roitman, SVP Airport and Catering Ops for United, said: "Thank you for the strong operational performance you delivered last quarter. Your efforts helped us achieve strong results, and I'm excited to see us deliver even better results within our core4 standards of safe, caring, dependable and efficient."
Joe Conlon, SVP Operations – West, said: "This latest award is most impressive, as the team has been required to move their equipment further away from the operation due to construction. It illustrates the commitment of every member of the team to meet the challenges to provide safe and on-time performance. We are proud of the consistent effort they deliver every day."