Reflecting
the communities where we operate
Diversity and inclusion
Creating and maintaining an inclusive environment which reflects the diversity of our customers and the communities where we operate is critical to our success and takes dedication and effort.   
We are committed to ensuring the different knowledge, perspectives, experiences, and approaches of our global workforce are represented and their voices heard.  We strive to make sure all our people work every day to make our business a place where people of all ages, races, ethnicities, genders, sexual orientations, gender identities, disabilities, religious beliefs and backgrounds feel welcome, valued and have the opportunity to reach their full potential.  
"As we work towards our aim of making Menzies the leading aviation services provider in our marketplace, it is vital that our employees and leaders are as diverse as our customers and reflect each community in which we operate.  Fundamental to our success is ensuring that we recruit, develop and retain individuals with differing perspectives, experiences and approaches that will set us apart from our competitors." 
Philipp Joeinig, CEO, Menzies Aviation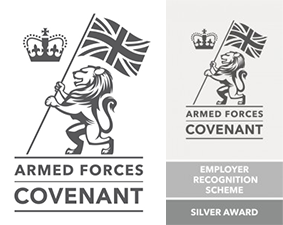 We support the Armed Forces Covenant
We are a proud advocate and signatory of the Armed Forces Covenant in the United Kingdom. This means we have committed to  acknowledging and understanding that people who currently serve or have previously served in the armed forces, and their families, should be treated with fairness and respect in the communities, economy and society they serve with their lives. We are also part of the UK's Defence Employer Recognition Scheme, which encourages employers to support Defence and inspire others to do the same.  Menzies received the bronze award in 2021 and the silver award in 2022, which demonstrates our commitment to Defence and the armed forces community, and our pledge to align our values with the Armed Forces Covenant.  
Meet our people
Our people are our greatest champions – and their stories are all different.  Meet some of our colleagues from across the globe as they talk about their jobs, what brought them to work with us and why they are part of our diverse team.