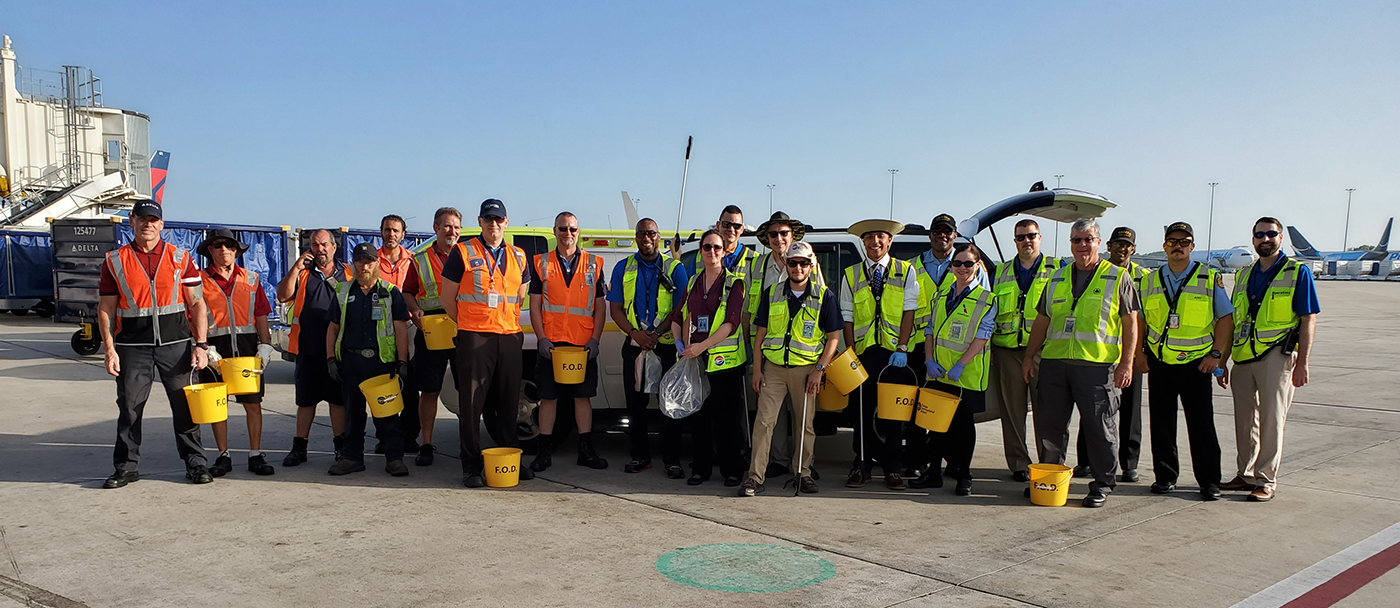 Tampa team fight debris on the ramp
09/08/19
The Menzies team at Tampa International Airport (TPA) joined colleagues from across the airport in a massive Foreign Object Debris (FOD) walk.
FOD is any object that does not belong in or near the ramp. It can injure people and damage aircraft. Many airports have strict training and procedures to prevent and manage FOD, including scheduled walks as held at TPA.
Alongside Delta, American Airlines, Air Canada and TPA Fire Department colleagues, the Menzies team contributed the largest participation of every department. The group collected a massive 58.5lbs (26.5kg) of debris, and prizes were awarded for the most collected and the most interesting piece.
John Vollbrecht, Menzies General Manager at TPA, said: "It's great that so many of our Menzies team participated in the airside clean up. It says a lot about our focus on safety and prioritisation of this issue that we were the only ground handler in attendance; I'm incredibly proud of the team for putting safety first at all times."