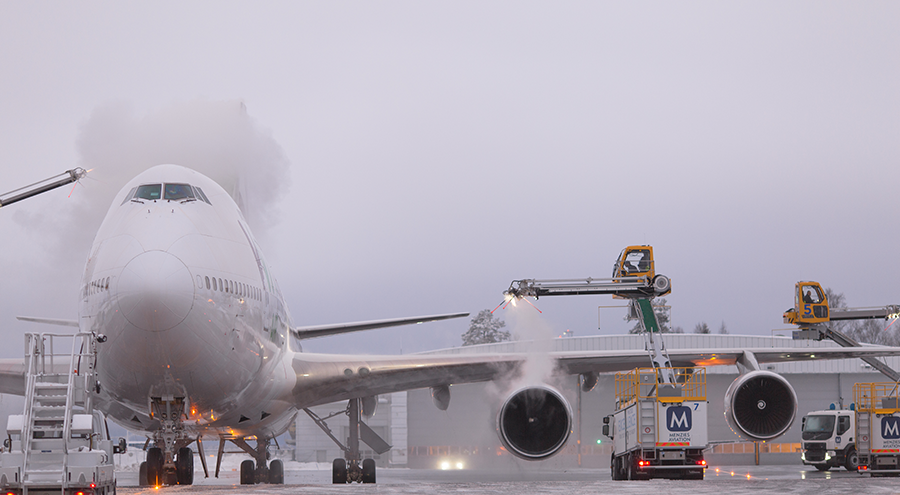 Pioneering aircraft de-icing system installed across Europe
26/07/19
Menzies Aviation this week announced a Europe-wide partnership with Avtura Ltd, a pioneering de-icing management solution.
Using brand new technology, the D-ICE™ system combines an electronic mobile rig with a sophisticated fluid monitor. This allows for enhanced operational efficiency, a smoother operation overall, along with the ability to monitor and re-order de-icing fluid as needed.
The new system will roll out across 23 Menzies stations in the upcoming 2019/2020 winter season, and will be installed in 100 de-icing rigs. Menzies will become the biggest single user of the system in Europe.
Giles Wilson, CEO, said: "This solution promises to enhance on-time performance in adverse weather conditions, along with collecting invaluable information which we have previously not been able to record. I'm also pleased to hear that it gives us an additional level of safety management, providing guidance to ensure that correct processes are used during each operation.