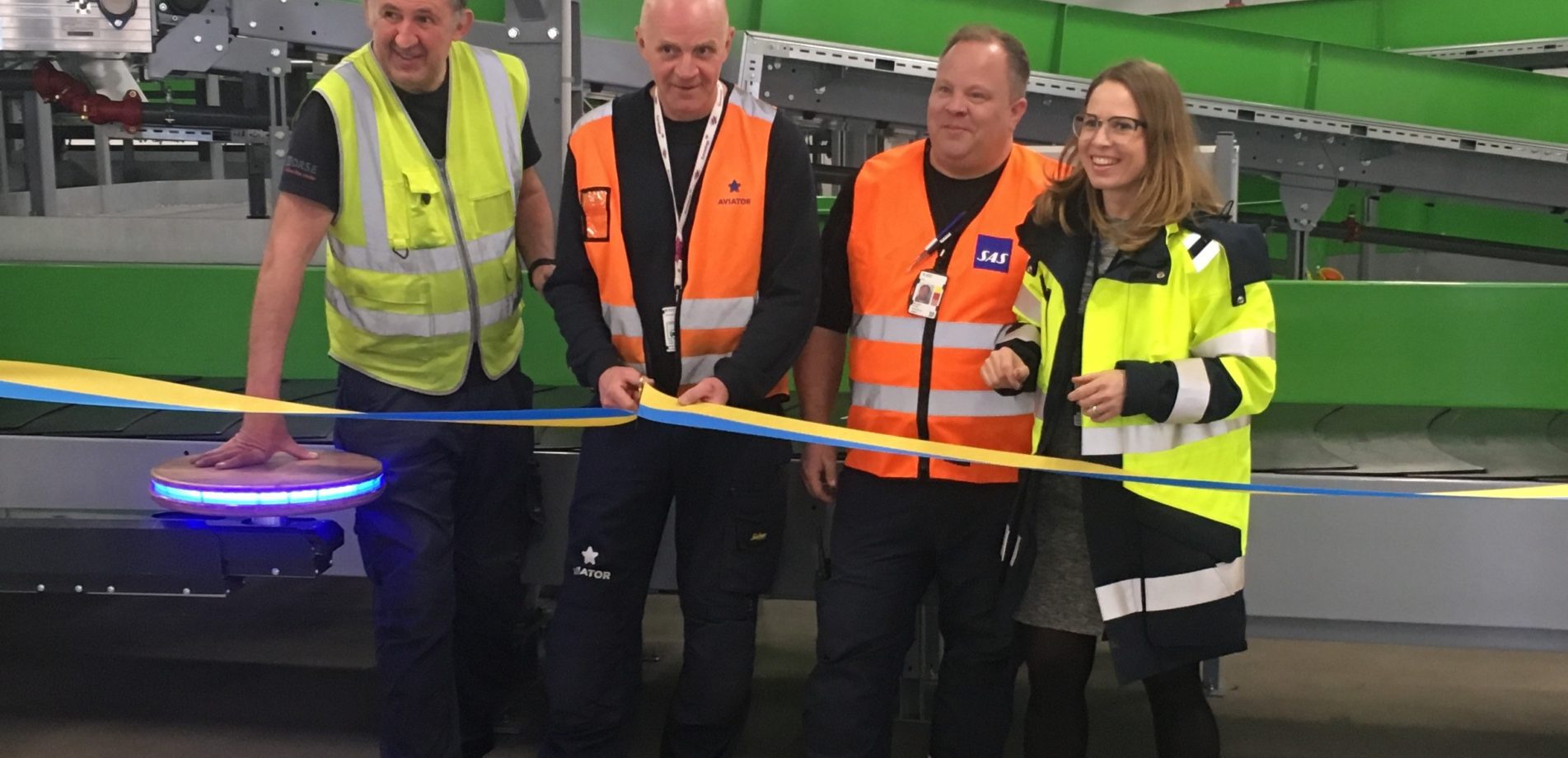 Gothenburg opens new baggage sorting area
29/04/19
Göteborg Landvetter Airport (GOT)'s new baggage sorting area opened last month in Sweden's second-largest airport, bringing a fresh working environment for the airport's ground handlers.
The northern part of the new baggage sorting area officially began operations on March 19th, the culmination of hard work between the airport authority Swedavia, Menzies Aviation, and two other ground handlers.
Sorting area staffer Berth Ivarsson represented Menzies during the official opening's ribbon cutting ceremony. He also demonstrated new technology: a lifting aid to place bags into unit load devices (ULDs).
Niclas Elfvenstam, Airside Manager and Deputy Station Manager, said: "We're very proud to be at the cutting edge of technology and innovation, alongside the airport authority and ground handling peers. The business has been a ground handler at GOT since the airport's founding in 1977, and now have over 300 employees providing aviation services to more than 20 regular customers."