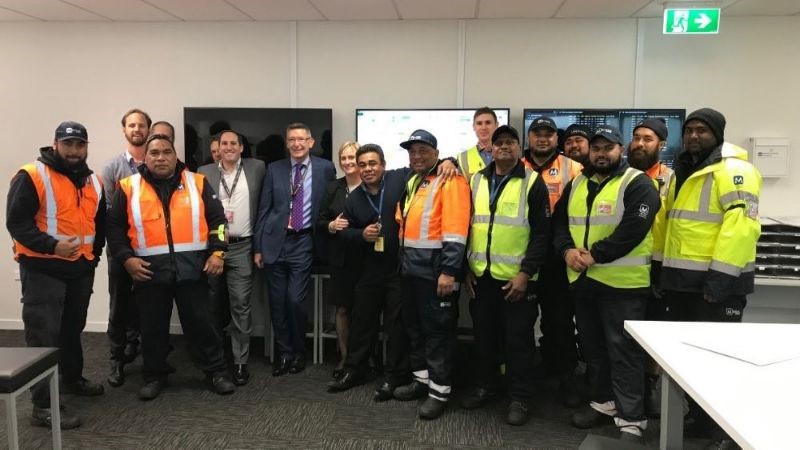 Auckland team celebrate big improvements
23/08/19
Qantas Airlines have thanked the Menzies team at Auckland Airport (AKL), celebrating significant improvement in operational performance over the last 2 months. There have been no recorded Outbound Safety Reports, decreased Occurrence Reports and a reduction in Pilot Reporting.
James Williams, Qantas Airport Manager AKL, said: "The Menzies Ramp and Baggage team exemplify hard work, dedication, and commitment to Qantas and they should be very proud of their achievements."
Several Qantas managers provided a presentation and celebration breakfast for the Ramp team, which was also attended by David Holzhauser (General Manager – Operations), David Andrews (Risk Manager NZ), Alec Rowley (Occupational Safety and Compliance Officer).
Ben Tasi, Menzies Ramp Services Manager AKL, said: "The AKL Menzies team have worked very hard to achieve this result, and I thank them for their commitment and dedication to providing excellent service to our customers. Well done team!"