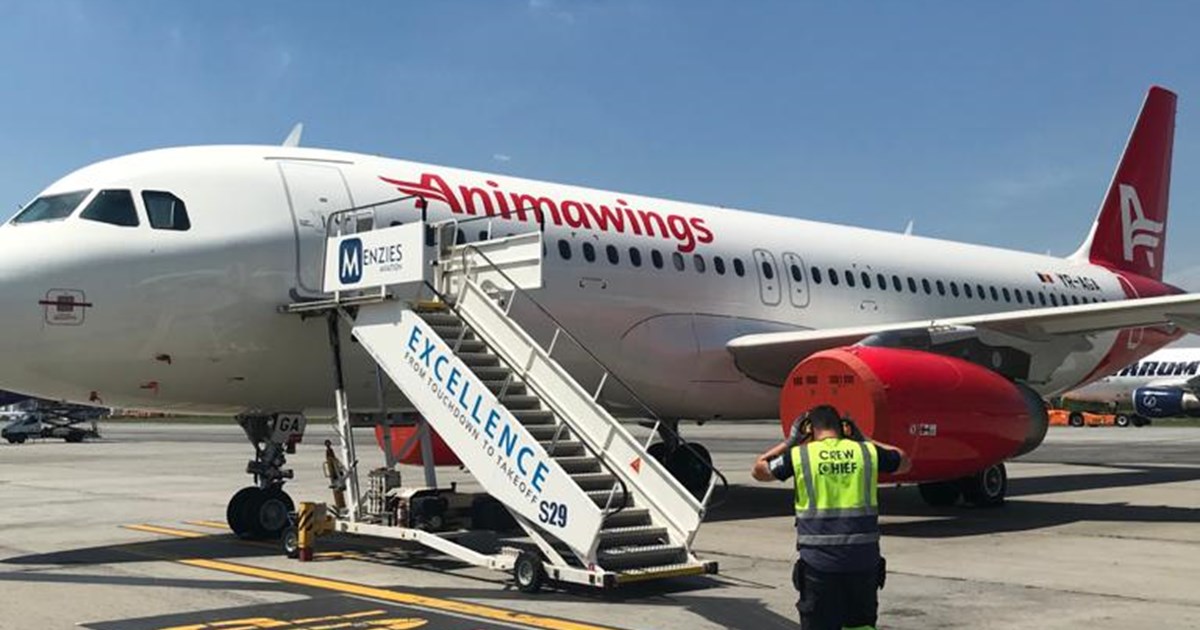 Animawings win in Romania
20/07/20
Menzies Aviation, the global logistics specialist, announced today it has secured a new, three year contract with Animawings, the newest airline in Romania. Established in 2019, Animawings operates charter flights to tourist destinations such as Tenerife, Antalya, Corfu, Bodrum, Hurghada and Dubai.
The contract commenced on 1 June 2020 and will see Menzies's team of aviation professionals delivering full ground handling services for approximately 200 flights per annum across five stations at Otopeni, Timisoara, Avram Iancu Cluj, Sibiu, and Iasi.
Antonio Stoian, CEO Animawings added: "Animawings is operating a leased A320 Aircraft, previously operated by its partner Aegean Airlines in Greece, who is also 15% shareholder in the Company".
Miguel Gomez, Menzies Aviation SVP North East and West Europe added: "It is great to see continued growth across our Romanian stations and it is a testament to the great work of Menzies employees in Romania. I look forward to building on our relationship with Animawings".