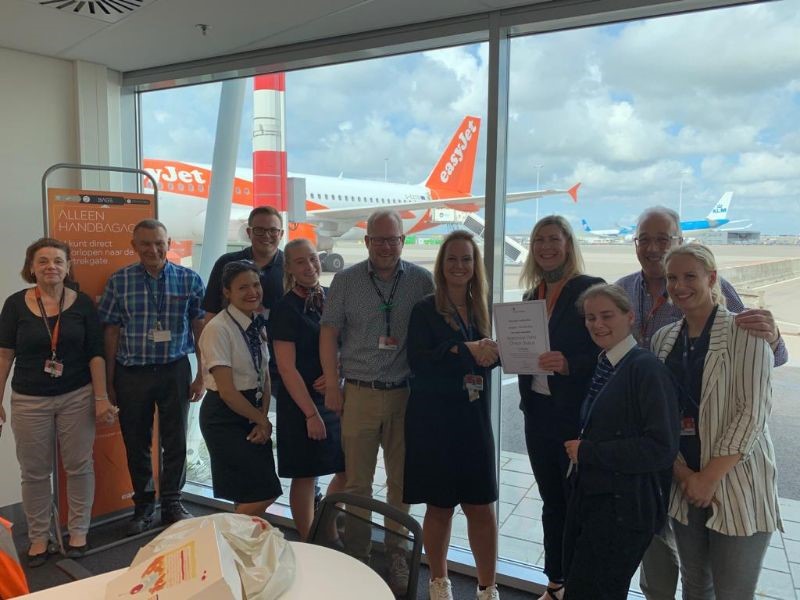 Amsterdam team awarded UK immigration certificate
30/08/19
The Menzies operation in Amsterdam Schiphol Airport (AMS) have been awarded their Approved Gate Check (AGC) certificate for operations with easyJet.
AGC status is granted by the UK Home Office only when a carrier demonstrates high standards of document checks and security procedures at a port of entry, along with significant co-operation with the Home Office.
The AMS team have worked hard to improve immigration and visa checks for all departing flights including those into the UK, and this has resulted in AGC status.
Stuart Carmichael, SVP Risk, said: "Our team at AMS has shown great focus and commitment towards alleviating the threat of illegal traffic through the airport, particularly on the route between AMS and the UK. It's been a fantastic effort by the team over the last few months since the status was temporarily suspended, and each one of them should be very proud of their hard work and accomplishments."