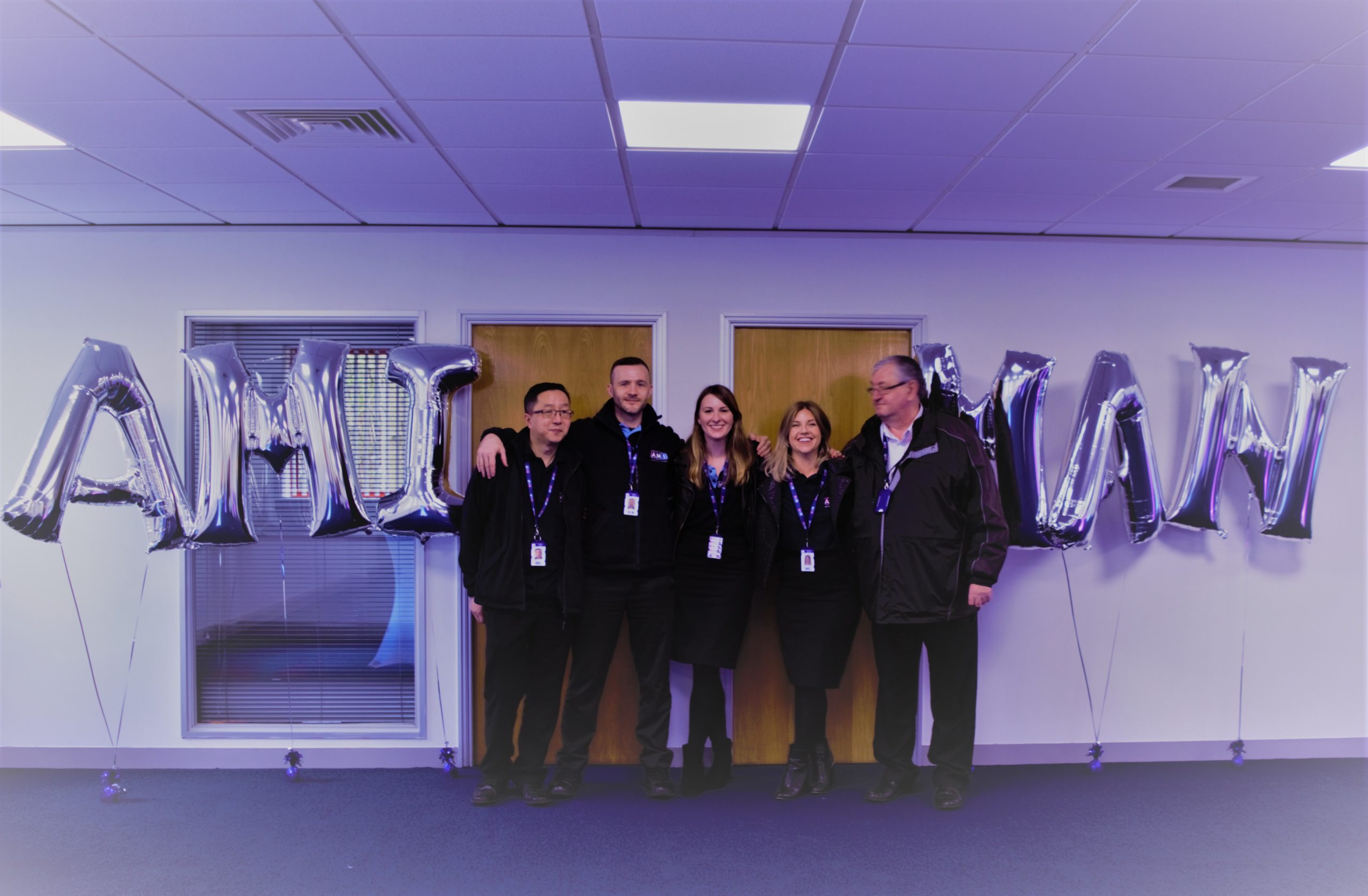 AMI opens new premises in Manchester
08/04/19
AMI Manchester team celebrated their first day in their new facility at Manchester Airport on 25 March. The new building enables the team to develop their business offering and provide more choice to customers in the North of England and Scotland.
The Manchester team consists of 16 staff members lead by Samantha Leaper, Regional Manager for the Manchester operation. Will Barlow, Spot Rate Negotiator and part of the Manchester team, said: "I love the new building – it's more accessible for customers and I think we're going to really enjoy working here."
The team hosted a lunch for customers to thank them for their support and to showcase the new premises.
Samantha Leaper said: "This is an important milestone for AMI Manchester, giving us an exciting opportunity for further growth. The transition to the new facility has been a successful one, and I would like to thank the team members who contributed to this. We now look forward to expanding our portfolio and growing into our new facility."