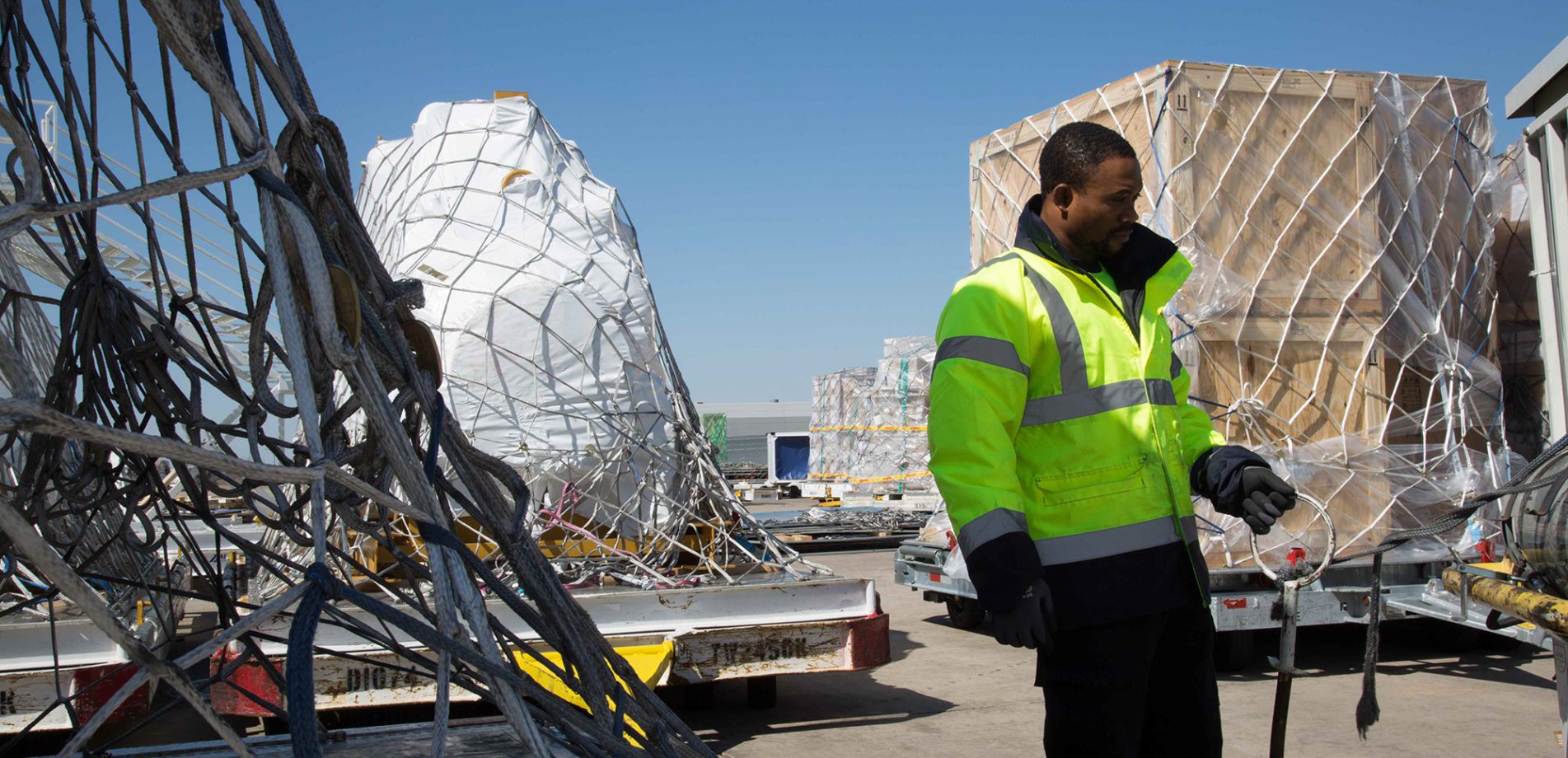 Menzies preparing to support vaccine transportation
02/11/20
Menzies is getting ready to respond to the biggest logistics challenge of our times – the global distribution of the much anticipated Covid-19 vaccines.
A specialist vaccine support team of senior cargo executives from Menzies global network has been established to develop Menzies in-house response to the  challenge.
Led by Robert Fordree, EVP Cargo, the team is tasked with ensuring the preparedness of Menzies pharma handling capability with a focus on the availability of temperature-controlled facilities, expedited handling from ramp to warehouse to ensure the reliable handling of vulnerable vaccine shipments and planning for additional capacity where needed.
They will work closely with airlines, forwarders and logistics providers, government agencies and industry organisations such as Pharma.Aero and The International Air Cargo Association (TIACA) to clearly understand temperature and handling requirements.
Robert Fordree, EVP Cargo, explains more:
"We are proud of the role Menzies has played so far in the international response to Covid by supporting the speedy movement of medicines, PPE and other emergency cargo. The next important stage will be the rapid and safe distribution of vaccines once they are approved.
"There are, of course, no dates yet or clear guidance on transportation but we do know speed will be needed to move the vaccines quickly – meaning air freight will be hero of the hour. Therefore our focus is on the speed and reliability of handling.
"Our investment in dedicated facilities and training for pharma shipments means we are well placed to meet the requirements of governments, the pharma industry and our customers. They can be assured of our commitment and expert support."
The vaccine support team will also act as an expert point of contact for customers via a single contact point (Covid19vaccineenquiries@menziesaviation.com).