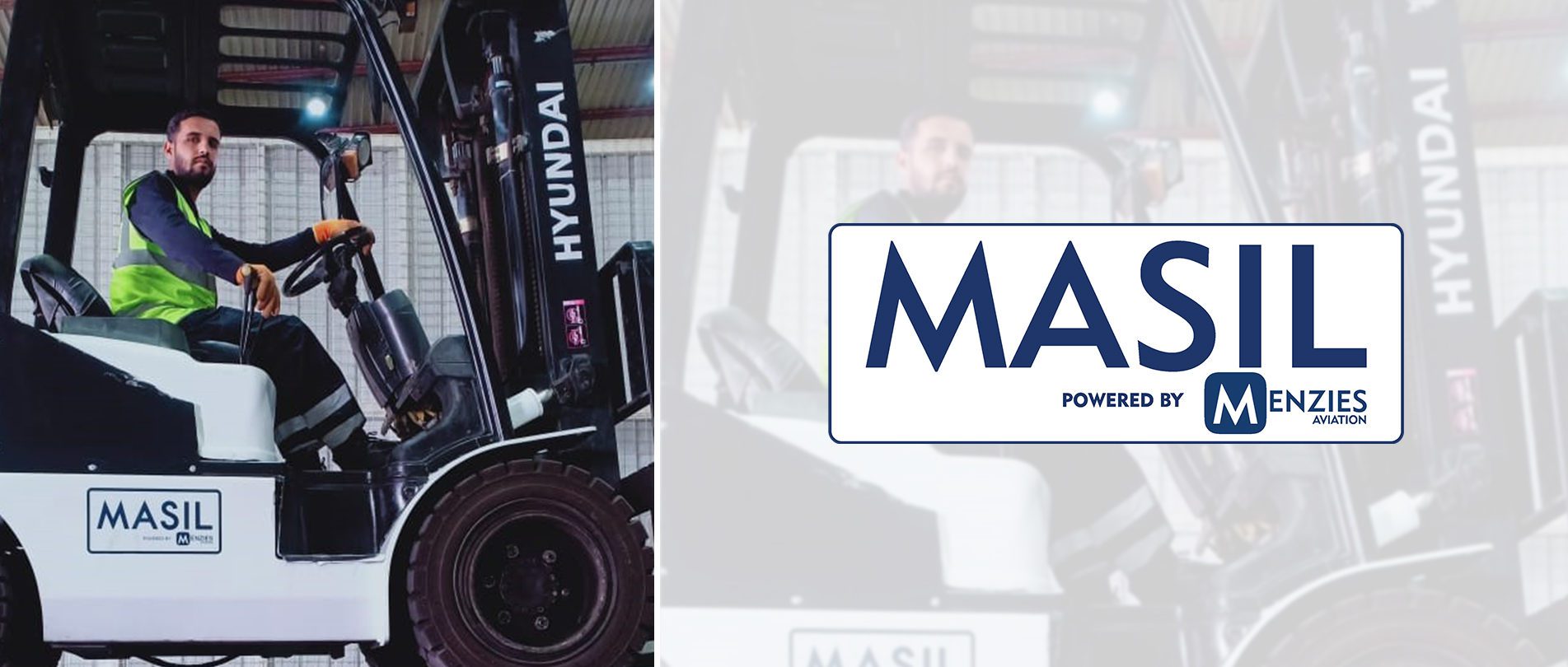 Menzies Aviation's MASIL Joint Venture launches cargo operations at Baghdad International Airport
26/04/21
Menzies Aviation announces that MASIL, its joint venture with Iraqi Airways, has commenced cargo operations at Baghdad International Airport, with the launch of its 'Cargo Go Live' initiative and manifesto for creating a world-class cargo terminal at the airport.
MASIL, which is listed as The United Iraqi Company for Airports and Ground Handling Services Limited and is a joint venture between Menzies Aviation, Iraqi Airways, Air BP Limited, and Al Burhan Group, began operations at Baghdad International Airport in January after being awarded an exclusive contract by the Iraqi Civil Aviation Authority (ICAA) for the delivery of a full suite of ground handling, cargo and fuelling services at the airport. This was the first license of its kind to be awarded by the ICAA to a foreign aviation services company.
A team of 65 MASIL employees will provide cargo services at Iraq's largest airport to customers including Emirates, Qatar Airways, Turkish Airlines, DHL, MNG Airlines, Silk Way Airlines, Royal Jordanian, Egypt Air, flydubai and Middle East Airlines.
Under the Cargo Go Live initiative, and in line with MASIL joint venture partners' plans to enhance customer experience and safety standards at the airport, employees will be undertaking a range of Menzies Aviation cargo training modules, including dangerous goods, safety management, security and specialised handling techniques.
As part of MASIL's long-term strategy for developing a cargo centre of excellence at Baghdad International Airport, MASIL will look to enhance the safety and sustainability of operations as well as compliance and accountability. The JV partners will also implement advanced and bespoke technological systems that will streamline the cargo handling process.
Charles Wyley, EVP Middle East, Asia and Africa at Menzies Aviation, comments:
"We are delighted that our cargo operations have now gone live at Baghdad International Airport, following a lot of hard work and dedication from the MASIL".