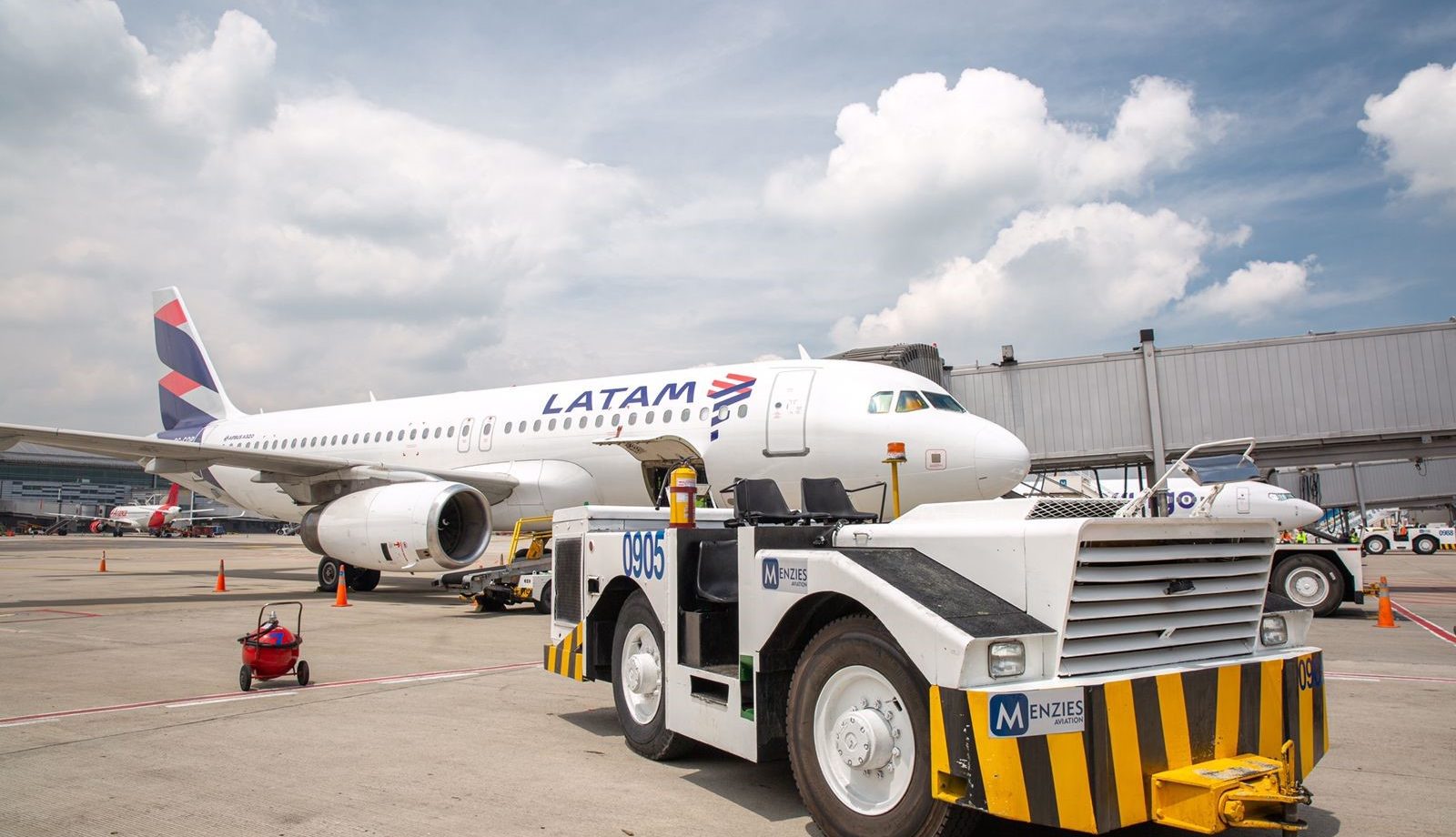 Menzies Aviation wins engineering contract with LATAM Airlines
05/09/22
Menzies Aviation, the global aviation logistics specialist, announces it has secured its first engineering contract in Australia with long term customer, LATAM Airlines. The agreement will see Menzies provide a full suite of engineering services to LATAM at Sydney Kingsford Smith Airport (SYD) and Auckland International Airport (AKL).
LATAM will operate up to 7 flights a week in Sydney and 14 flights a week in Auckland and this contract win marks the first piece of engineering business with LATAM across the entire Menzies Aviation network.
Menzies already provides engineering services for a number of other domestic and international, narrow and wide body airlines at Macau International Airport (MFM), Auckland International Airport (AKL), Christchurch Airport (CHC), Wellington Airport (WLG) and Hamilton Airport (HLZ). However, this contract is a significant win for Menzies as it plans to grow its engineering services throughout Australia, New Zealand and South-East Asia. Menzies will be expanding engineering services to Queenstown Airport (ZQN) by the end of 2022.
Alistair Reid, Executive Vice President Oceania, South-East Asia and China – Menzies Aviation said: "We are thrilled to announce our latest contract win with LATAM Airlines. We have built a strong relationship with the airline in Latin America, which has assisted with the growth of the partnership through this extension in Australia and New Zealand. Not only does this contract mark a significant expansion of our services for LATAM but introduces our engineering offering to Australia. This milestone paves the way for the growth of our engineering capability across the region in the coming years."