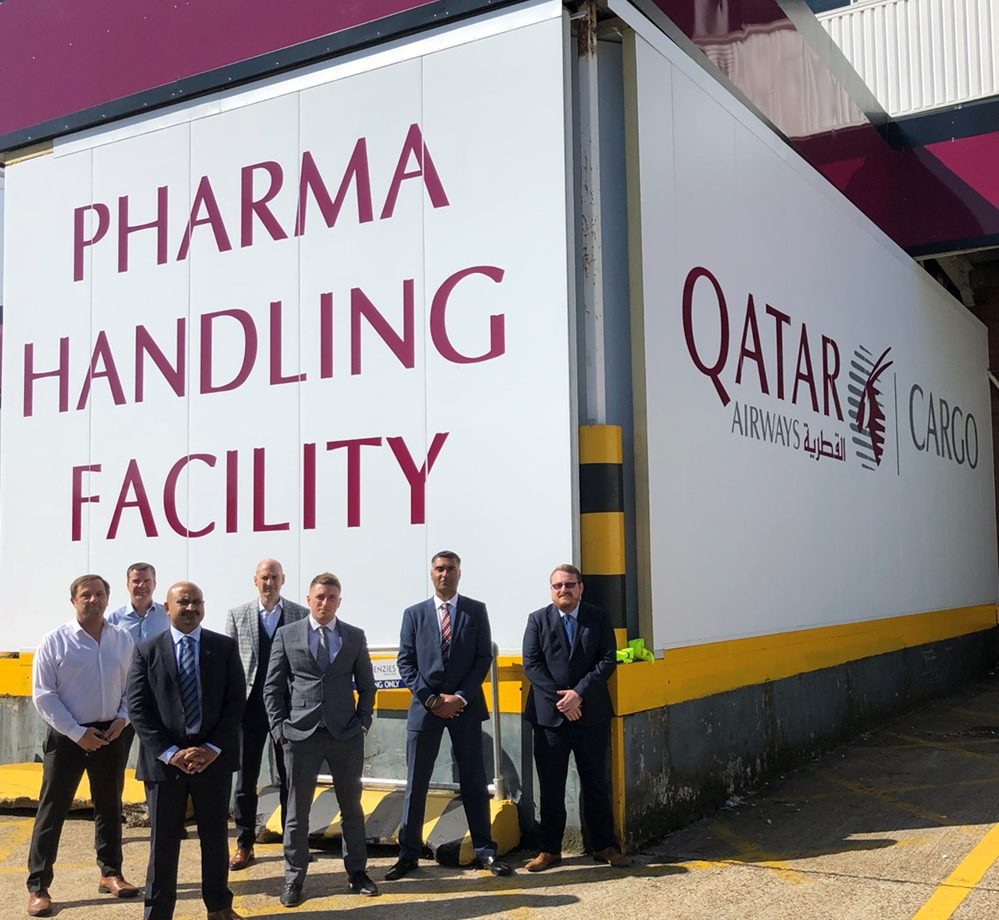 Menzies Aviation welcomes Qatar Airways Cargo to London Heathrow Airport
01/09/20
Qatar Airways Cargo have today moved into their new base within Menzies Aviation's on-airport facilities at London Heathrow Airport.
The move is the result of a new long-term agreement struck in July between the two companies for Menzies to provide cargo handling, freighter aircraft handling and cargo transportation to/from aircraft. The warehouse capacity for the handling of the passenger and freighter cargo exceeds 7000 square meters and is the largest dedicated warehouse capacity solution ever provided by Menzies at Heathrow.
The Menzies team welcoming Qatar Airways today includes more than 60 new joiners who've transferred from their previous handling company.
Robert Fordree, Menzies Aviation Executive Vice President, Cargo, commented:
"We're delighted to have everything ready to welcome Qatar Airways Cargo to their new home at Heathrow. Initially, our new employees will be supported by eight Menzies ambassadors, who'll help them to get their bearings in our warehouse and learn about the equipment and systems. The warehouse and reception area have just been refurbished to provide a dedicated reception area and operations office.
"It's good to have some positive job news to talk about with the transfer across of some many employees. We've given them a big welcome with a full induction programme designed to introduce them to our business and support them to. The feedback from the team has been very positive and we're all looking forward to a successful working partnership."