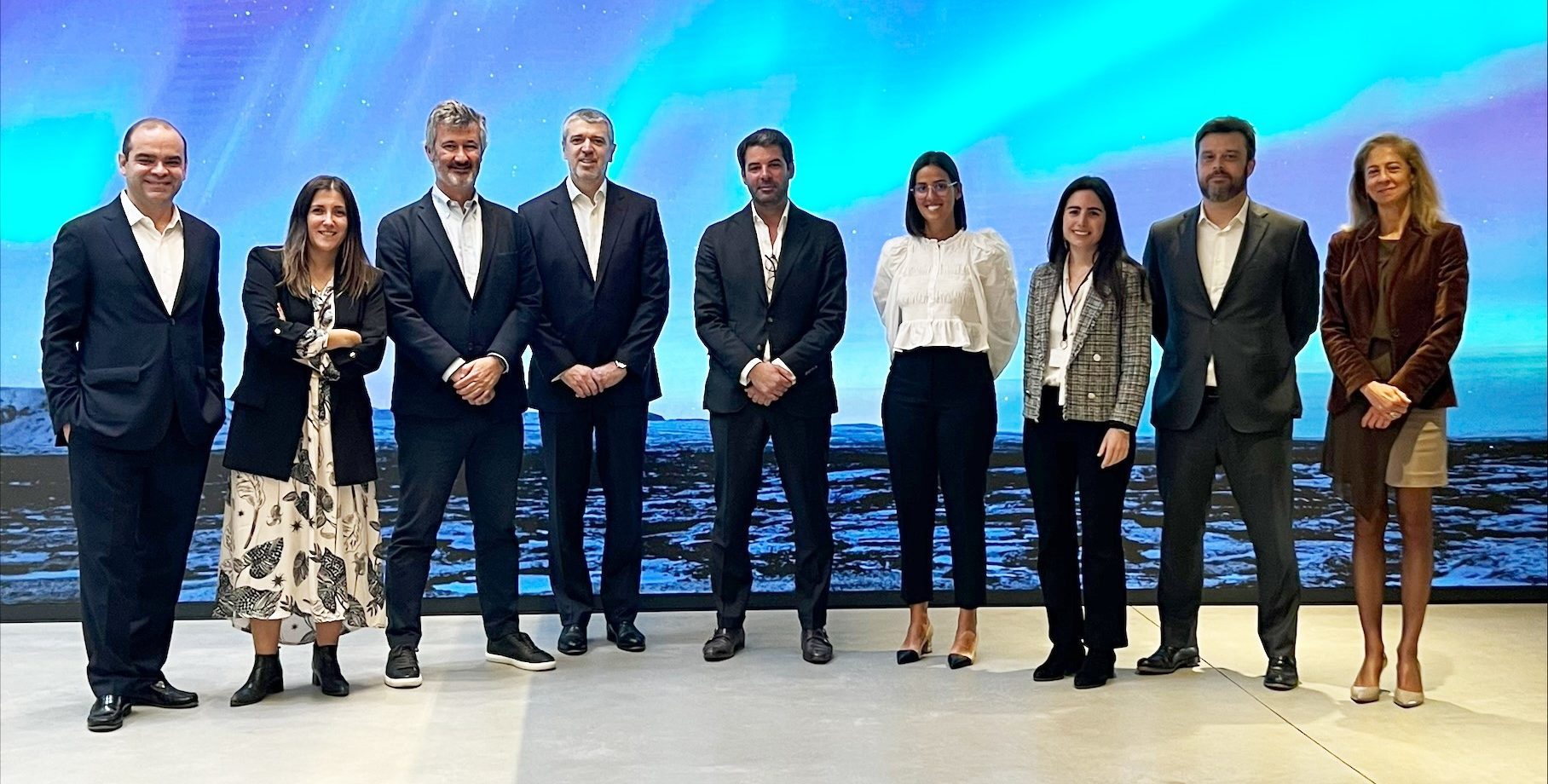 Menzies Aviation signs Subscription Agreement with TAP Air Portugal and Groundforce Portugal's Insolvency Estate to subscribe a 50.1% stake in Groundforce
12/04/23
Menzies aviation, the leading service partner to the world's airports and airlines, today signed a Subscription Agreement with TAP Air Portugal and Groundforce Portugal to acquire a controlling stake of 50.1% in Groundforce, the airline's aviation services arm.
The agreement is a decisive step towards the recovery of Groundforce, reinforcing the confidence of all its stakeholders in the future of this company, and also a significant milestone in strengthening handling capacity, with an impact on the entire national economy.
Groundforce handles over 100,000 aircraft turns each year, across its operations at five of the busiest airports in Portugal: Humberto Delgado Airport (LIS) in Lisbon, Francisco Sá Carneiro Airport (OPO) in Porto, Gago Coutinho Airport (FAO) in Faro, Madeira International Airport (FNC), and Porto Santo Airport (PXO) on Porto Santo Island in Madeira. The aviation services company provides ground and air cargo services to several global airlines including TAP, its main customer.
The executed Subscription Agreement establishes the general terms and conditions of Groundforce's Recovery Plan. Upon the granting of all necessary authorisations and consents, the Recovery Plan should be submitted by the Insolvency Administrators for the review discussion and approval by Groundforce's Creditors Assembly.
For TAP, this process is crucial for the stability and improvement of the company's operational performance, with a direct impact on TAP's activity and the satisfaction of its customers.
National Aviation Services, which joined forces with Menzies Aviation last year under the ownership of Agility, was selected as a preferred bidder for Groundforce in August 2022.
On completion, Menzies Aviation will have a 65% market share in Portugal, with operations at five airports and more than 3,000 employees.
Hassan El-Houry, Chairman, Menzies Aviation said: "We have strong conviction in the global aviation industry, and we are encouraged by the pace of recovery for both passenger and cargo volumes following the pandemic disruption. This transaction is further evidence of our scale and ability to enter a market in a meaningful way, as a long-term investor with a strong commitment to deliver industry leading services to airline and airport customers. We look forward to working with the Groundforce team to take advantage of the opportunities in this market."
Philipp Joeinig, CEO, Menzies aviation said: "Groundforce has had a leading position in the aviation services market in Portugal for decades and we are pleased to have signed this agreement which enables us to enter the market at scale. We will work to ensure a seamless transition for all stakeholders including airline customers and employees. This transition will enable to deliver the safest, most secure and consistent services to our airline and airport partners at these five airports across Portugal."