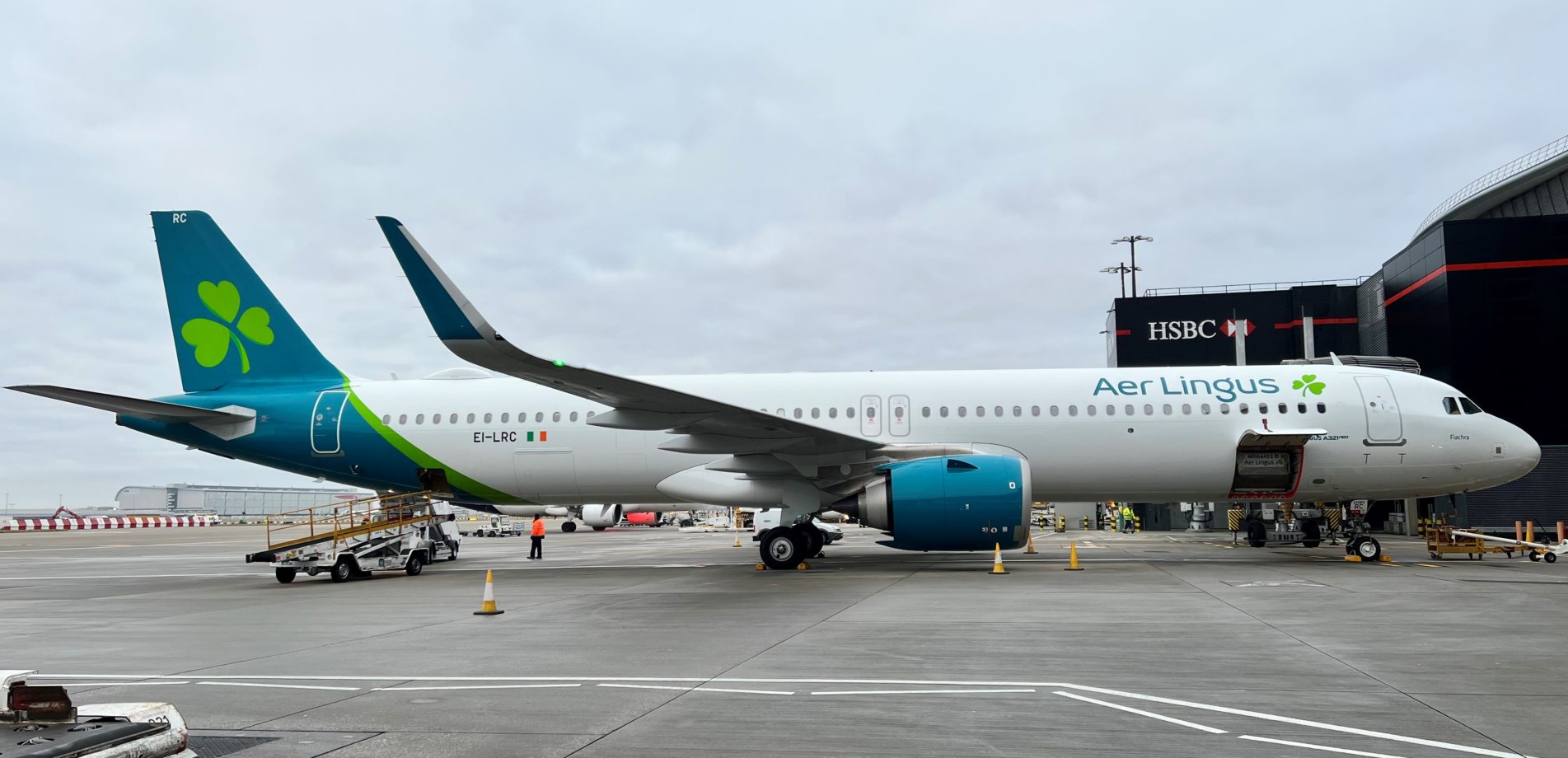 Menzies Aviation secures renewal with Aer Lingus at Heathrow Airport
07/04/22
Menzies Aviation, the global aviation logistics specialist, today announces its long-standing partnership with Irish flag carrier Aer Lingus has been extended with the renewal of its ground operations contract at Heathrow Airport.
Menzies' extended contract with Aer Lingus includes the provision of passenger, ramp, de-icing and cabin cleaning services. The contract renewal will see Menzies service over 20 Aer Lingus short haul flights per day from Heathrow Airport. These serve to connect UK passengers to Ireland, particularly the Heathrow to Dublin route which is one of the most important trade corridors in the world. In addition, passengers travelling from Heathrow can connect to North America via Aer Lingus' hub at Dublin Airport where US preclearance facilities are available.
With this extension, Menzies' 16-year relationship with Aer Lingus at Heathrow Airport is further solidified, as well as more broadly with Aer Lingus' parent company, International Airlines Group (IAG), which re-awarded this contract to Menzies Aviation.
Miguel Gomez, Executive Vice President Europe, Menzies Aviation, said: "We are thrilled to be continuing our relationship with Aer Lingus at Heathrow Airport. This significant contract renewal demonstrates our Heathrow team's enthusiasm and excellent standard of service. We're looking forward to providing our best-in-class solutions in support of Aer Lingus' operations at the airport over the coming years."
Davina Pratt, Director of Operations at Aer Lingus, said: "We are pleased to extend our contract with Menzies Aviation at Heathrow Airport. The Menzies ground services team has provided long-standing support to our Heathrow operations for 16 years and have helped us achieve and maintain operational excellence and on time performance over that period.
"The Heathrow to Dublin corridor is one of the most important trading corridors globally and therefore a very significant route for Aer Lingus both in terms of leisure and business travel. Importantly UK passengers are able to seamlessly connect onto Aer Lingus' North Atlantic network at our Dublin hub where they can preclear US Immigration, making for a speedy journey to the US."