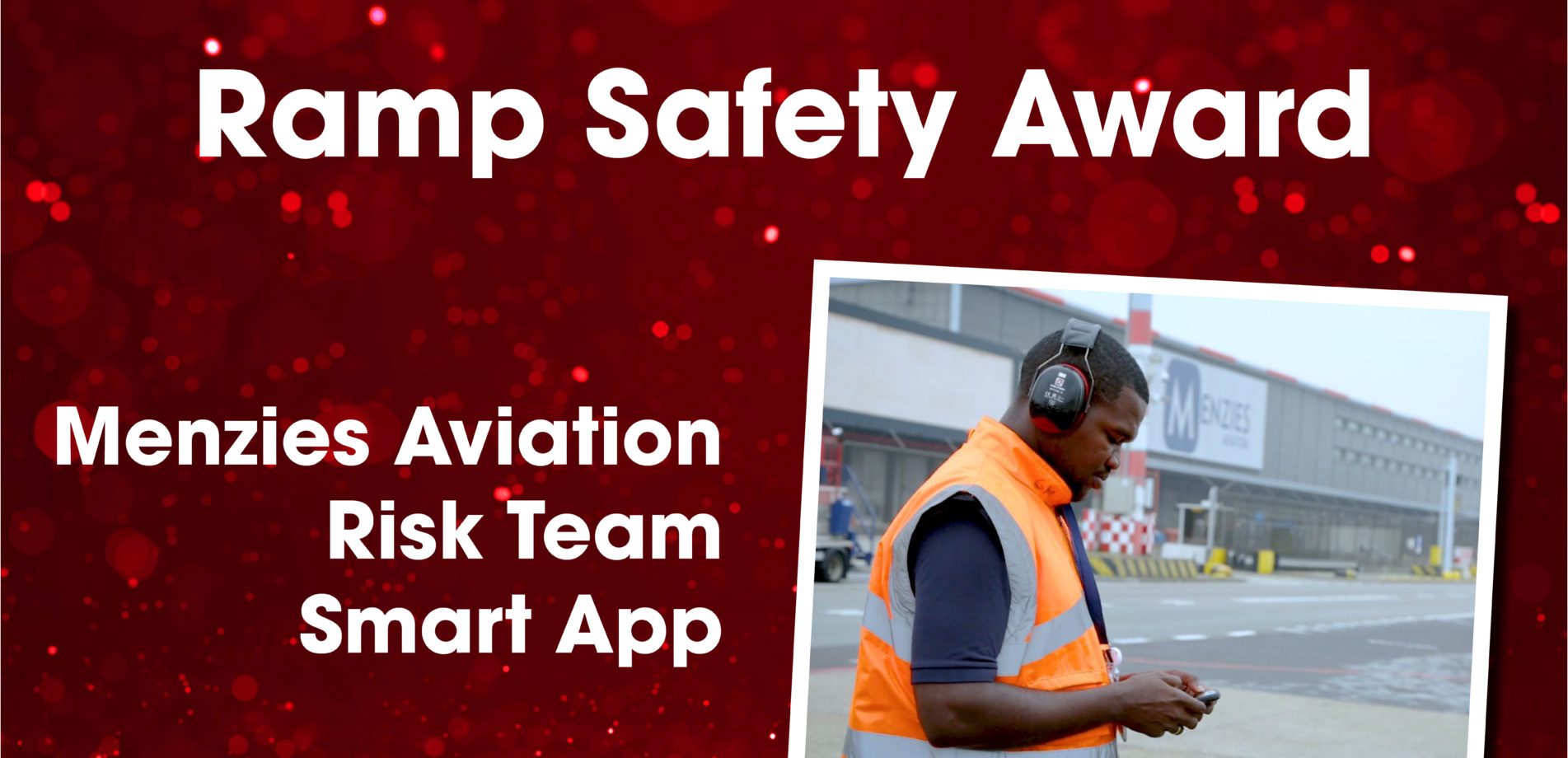 Ramp safety recognition at ground handling industry awards
02/12/20
Menzies Aviation has won the GHI Pride of Ground Handling Ramp Safety Award at the industry body's annual awards ceremony.
The award, which recognises organisations who demonstrate that safety is a core business value, was given to Menzies for their proprietary digital safety tool – known as the SMART App.
The app was initially designed to support safety inspections and the addition of a new employee recognition feature in January 2020 has resulted in a tangible shift in the safety culture at Menzies. Managers use the SMART App to give instant recognition of good safety behaviour and the nominations feed into local recognition programmes at Menzies' 200 airport stations worldwide.
Yogesh Parekh, SVP Risk at Menzies, explains the thinking behind the new feature; "We have found that recognising good work has proved to be much more powerful than just raising compliance findings to drive continual improvement and better results. Since January more than 1,000 nominations have been made using the SMART App, and through this recognition we are promoting a safe and secure environment, encouraging good attitudes to learning and co-operation and helping colleagues to make safe decisions."
The GHI judges said; "Menzies' SMART App is a very strong initiative in terms of innovation and enhancements of safety and has a companywide impact on safety. The SMART App initiative reinforces positive behaviours, and this is an excellent way to build a learning safety culture."