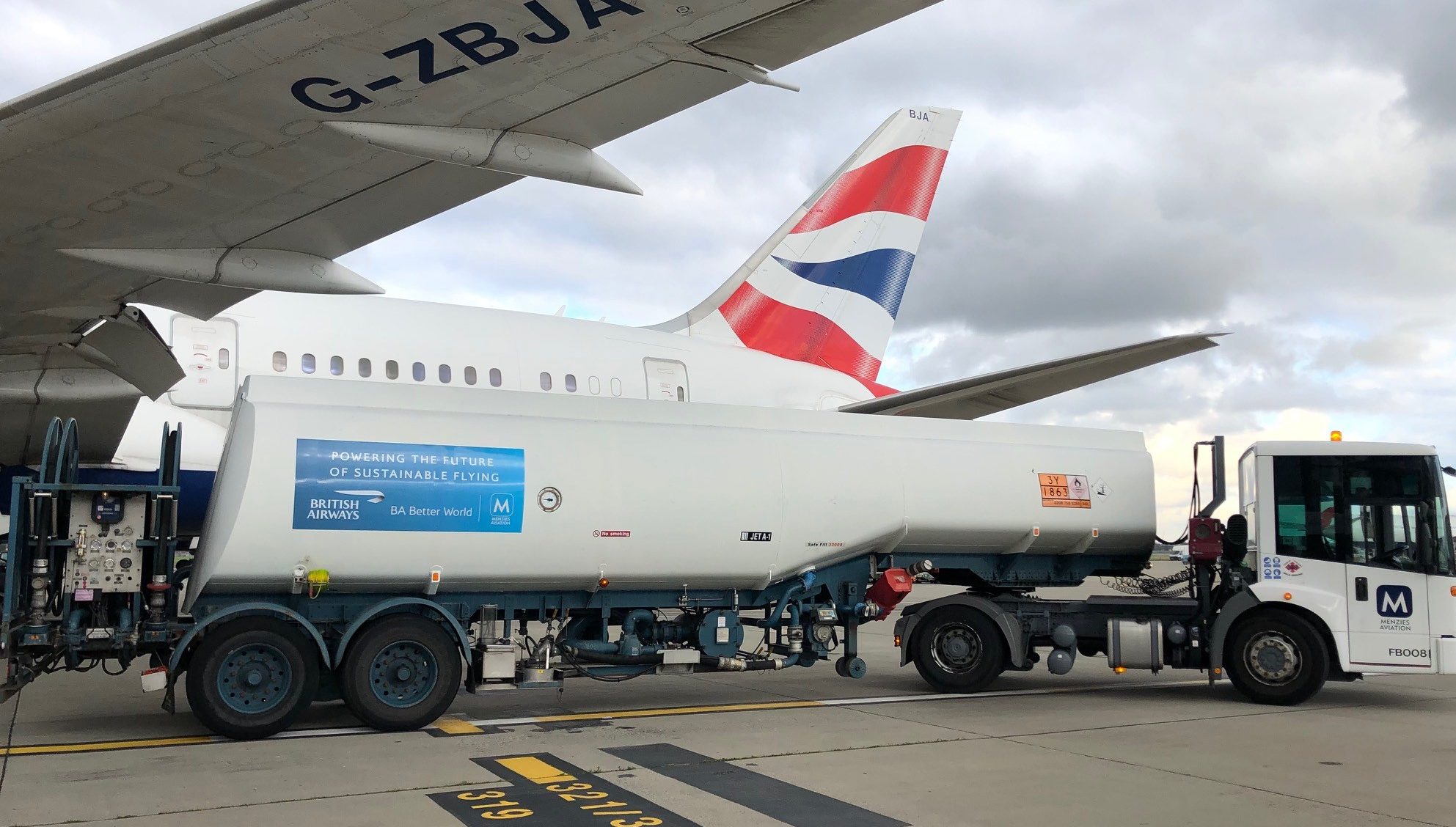 Menzies Aviation fuels British Airways' transatlantic flight with sustainable aviation fuel
12/11/21
Menzies Aviation, the global aviation logistics specialist, supported British Airways' first transatlantic flight following the lifting of US restrictions by fuelling flight BA001 with sustainable aviation fuel (SAF).
The British Airways A350 flight was directly powered by a 35% blend of SAF, made from used cooking oil. It is believed to be the first commercial transatlantic flight to be operated with such a significant level of SAF blended with traditional jet fuel.
BA001, the flight number previously reserved for Concorde, departed London Heathrow Airport in a synchronised take-off with Virgin Atlantic's VS3 flight on 8 November as the US lifted restrictions that had been imposed on travellers from the UK for more than 18 months. Both flights were bound for New York, JFK.
Menzies Aviation is the world's largest independent provider of aviation fuelling services, providing fuel storage management and into-plane fuelling services on four continents.
Morven McCrindle, Executive Vice President – Fuels, Menzies, said: "We were delighted to fuel British Airways flight BA001 with sustainable aviation fuel. At Menzies we are on a journey to be carbon neutral by 2033 and, with aviation playing a vital role in addressing climate change, we are committed to decarbonising and partnering with our customers through the transition."