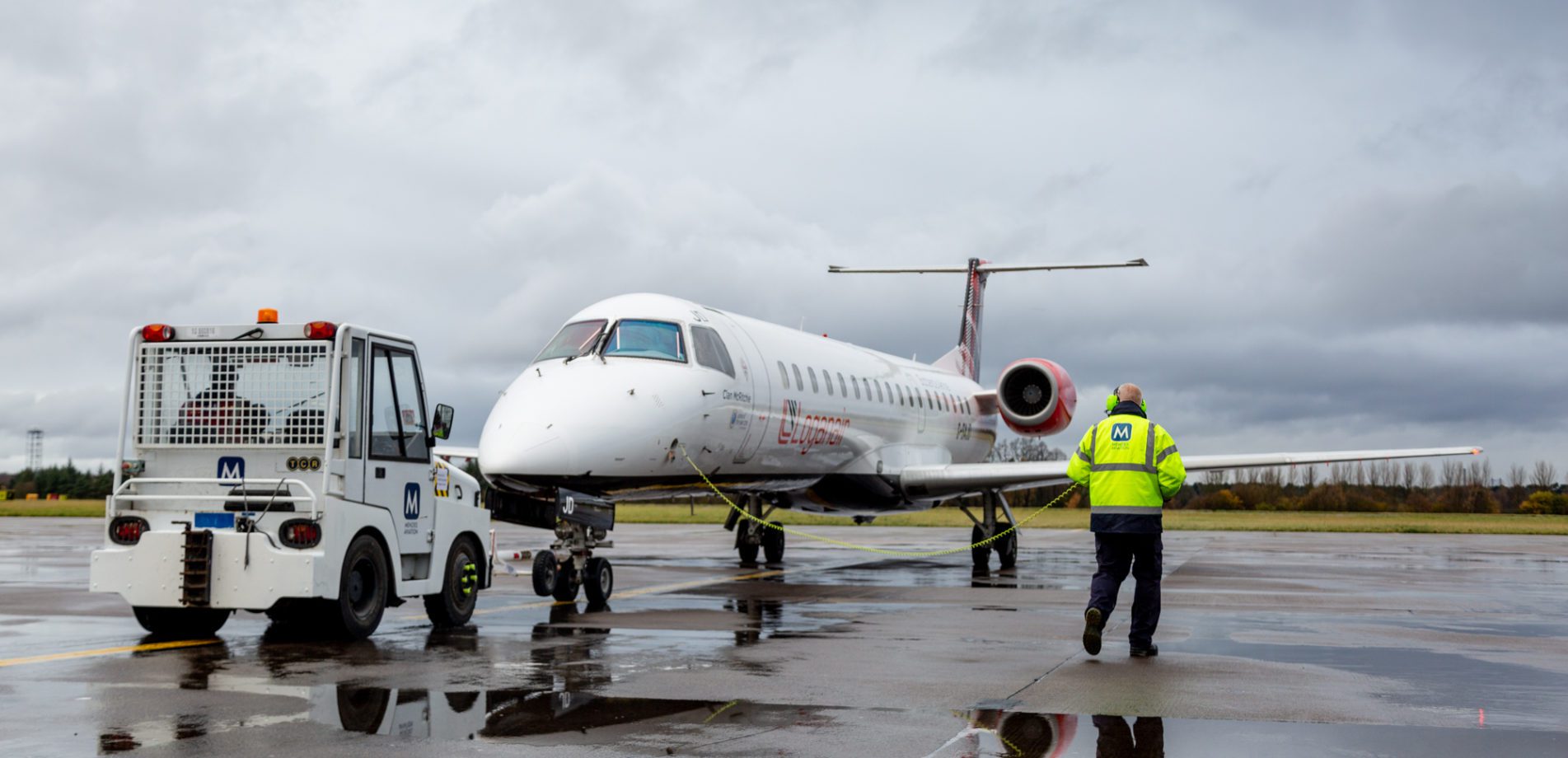 Menzies Aviation awarded new contract with Scotland's National Airline, Loganair
16/11/20
Menzies Aviation, the Edinburgh headquartered global aviation logistics specialist,  announces it has won a three year ground handling and cleaning contract with Scotland's national carrier, Loganair, at both Glasgow and Edinburgh airports.
The Company will deliver all ground handling and cleaning services for 14,000 Loganair flights per year across the two stations, with 6,500 and 7,500 turns anticipated per annum at Edinburgh and Glasgow respectively.
This new contract, which has an initial term of three years, sees the expansion of Menzies' relationship with Loganair, with Menzies already providing de-icing services to the airline at Edinburgh and Glasgow, as well as de-icing, cleaning and ground handling services at Manchester and Isle of Man.
Phil Lloyd, Menzies Aviation Vice President, North UK and Ireland, commented: "As Scotland's national ground handling company, we're delighted to be deepening our relationship with Scotland's national carrier. This award is testament to the successful partnership we have built with the airline, through the quality service delivered by Menzies employees on the ground. Loganair has maintained strong operations throughout the pandemic as well as growing its route network this year, and we are looking forward to the growth opportunities this partnership may bring."
Maurice Boyle, Chief Operations Officer for Loganair said: "Loganair is pleased to be strengthening its partnership with Menzies Aviation by selecting MZA to handle its flights at both Glasgow and Edinburgh airports. The partnership will focus upon delivering value and operational excellence while preparing for future growth as we look forward to meeting our customers' needs now and in the future."