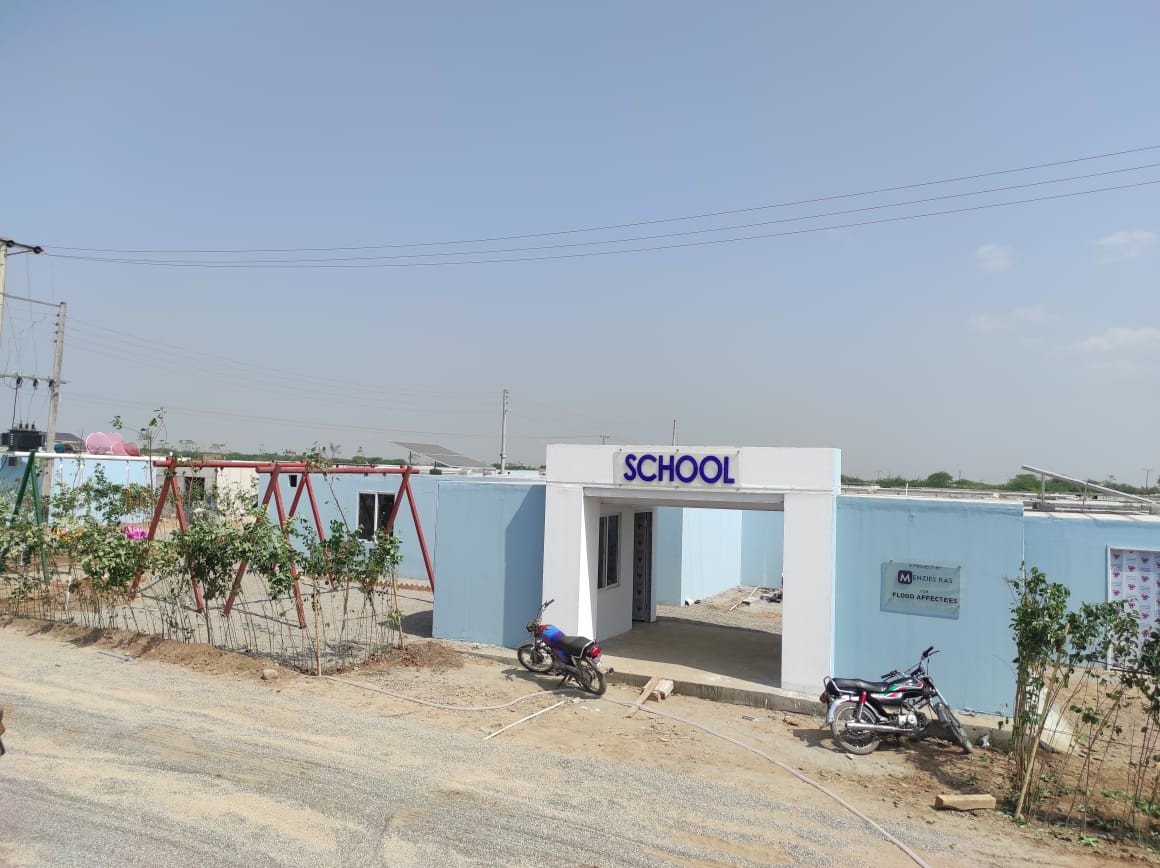 Menzies Aviation and SPARS Group build 100 homes for Pakistan flood victims
07/10/22
Menzies Aviation and SPARS Group, shareholders of Menzies Aviation's joint venture in Pakistan, Menzies-RAS, have partnered to build 100 homes in Pakistan following the devastating flooding that has impacted millions of people over recent months. The 100-home 'Prime Minister Shehbaz Sharif Flood Relief Village' has been built in the Tank district of the Khyber Pakhtunkhwa (KP) province.
Prime Minister Sharif extended his gratitude to Philipp Joeinig, CEO of Menzies Aviation, when they met earlier this week in Islamabad. He noted that the project, which has been delivered at pace, will directly help more than 90 displaced families when they move into the homes later this month.
The site for the relief village was selected on September 3, before construction work commenced on September 11. The two-bedroom houses, designed by prominent architect Ali Naqvi, were built in 24 days and will provide much needed shelter for displaced families. The homes have been built using the newest materials and technology that are designed to resist extreme weather conditions.
A school and medical clinic have also been built within the village, and will be managed by a skilled workforce, funded by the SPARS Group. A solar plant capable of powering the entire village and a tube-well for water have also been installed. Nine thousand saplings of local indigenous trees were planted around the construction site to complete the village.
Philipp Joeinig, CEO, Menzies Aviation said: "Menzies Aviation stands in solidarity with Pakistan and our 2,200 Menzies-RAS employees during these challenging times. The people of Pakistan have suffered greatly over recent months, losing their homes, livelihoods and in some cases loved ones. The 'Prime Minister Shehbaz Sharif Flood Relief Village' shows our long-term commitment to Pakistan and, more importantly, I hope it makes a positive difference to the 90 families who will soon live there. The project wouldn't have been possible without the initiative and support of Captain Azeem, Chairman of SPARS Group, and our teams across Pakistan; thank you to everyone involved."