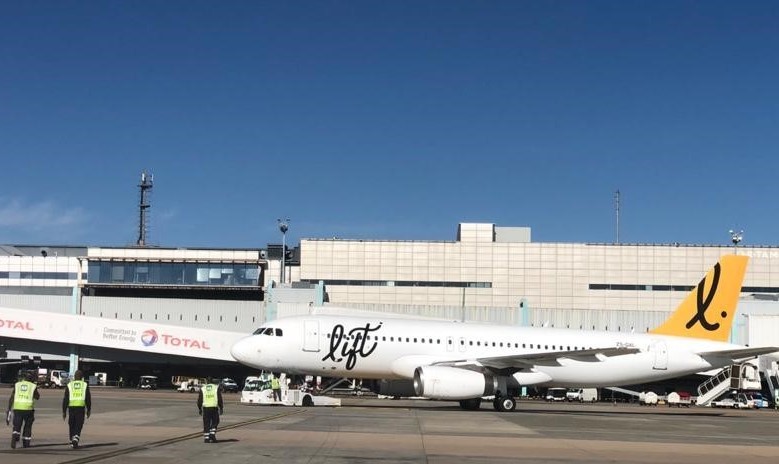 Lift and Menzies Aviation lift off in South Africa
17/12/20
Menzies Aviation, the global aviation services specialist, today announces the launch of its partnership with LIFT, South Africa's brand-new airline operated by Global Aviation Operations, which started flights last week.
Menzies has been awarded contracts by LIFT at three South African airports, including a ramp handling contract at O R Tambo International (JNB) and Cape Town International (CPT), as well as a passenger and ramp handling contract at George Airport (GRJ).
The first flights handled by Menzies took off on 10 December from Cape Town International to O R Tambo International and from O R Tambo International to Cape Town.
Ian van Rooyen, Vice President Operations, Commercial & Business Development South Africa & Namibia commented: "This is an exciting milestone for Menzies Aviation in South Africa, as we began our relationship with LIFT on the first day of its operations. This is a unique opportunity, and we are proud that Menzies has been chosen to support LIFT at what is a critical time for the airline. Following a challenging year for the aviation sector both in South Africa and globally, we are delighted to play our role in rebooting travel, just in time for the holiday season. We look forward to working closely with LIFT and delivering the excellent standards of service which Menzies are known for."
LIFT Co-founder Gidon Novick added that: "We aspire to be a disruptive, innovative and loved South African brand and have chosen like-minded brands to partner with. We are proud to be working alongside Menzies Aviation who are critical partners in the global aviation industry. This is just the start and we look forward to welcoming South Africans to the new way of travel where their needs are put first."