About
People. Passion. Pride.  These are what have driven our team since 1833.    
Since that time, we have developed to become a critical partner in the global aviation industry, delivering time-critical logistics services at over 250 locations in more than 60 countries, across six continents.    
But at the heart of our business is our people.   
Whether serving our clients landside or airside, above or below the wing, our teams are agile, dedicated, and eager to help. 
Safety and security are at the heart of everything we do. We have a duty of care to look after each other, our customers and their customers. And we care about the communities in which we operate.    
We understand that what we do makes a difference at many levels.  Our services help keep people moving with everyone playing their part, delivering with precision, round the clock, every minute of every day.  In this we take immense pride, and it strengthens our determination to deliver.   
Our core services include ground services, cargo, fuelling, executive services and offline services.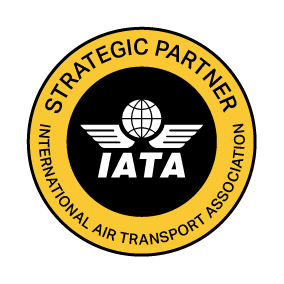 IATA strategic partner
The Strategic Partnerships Program is a platform for aviation solution providers to build as well as strengthen relationships with key industry stakeholders. Through their participation in various IATA work groups, Strategic Partners gain a unique insight into airlines' priorities and have the opportunity to be recognised for working together with IATA in serving the air transport industry.